CCI make the right tune at the SSE Arena!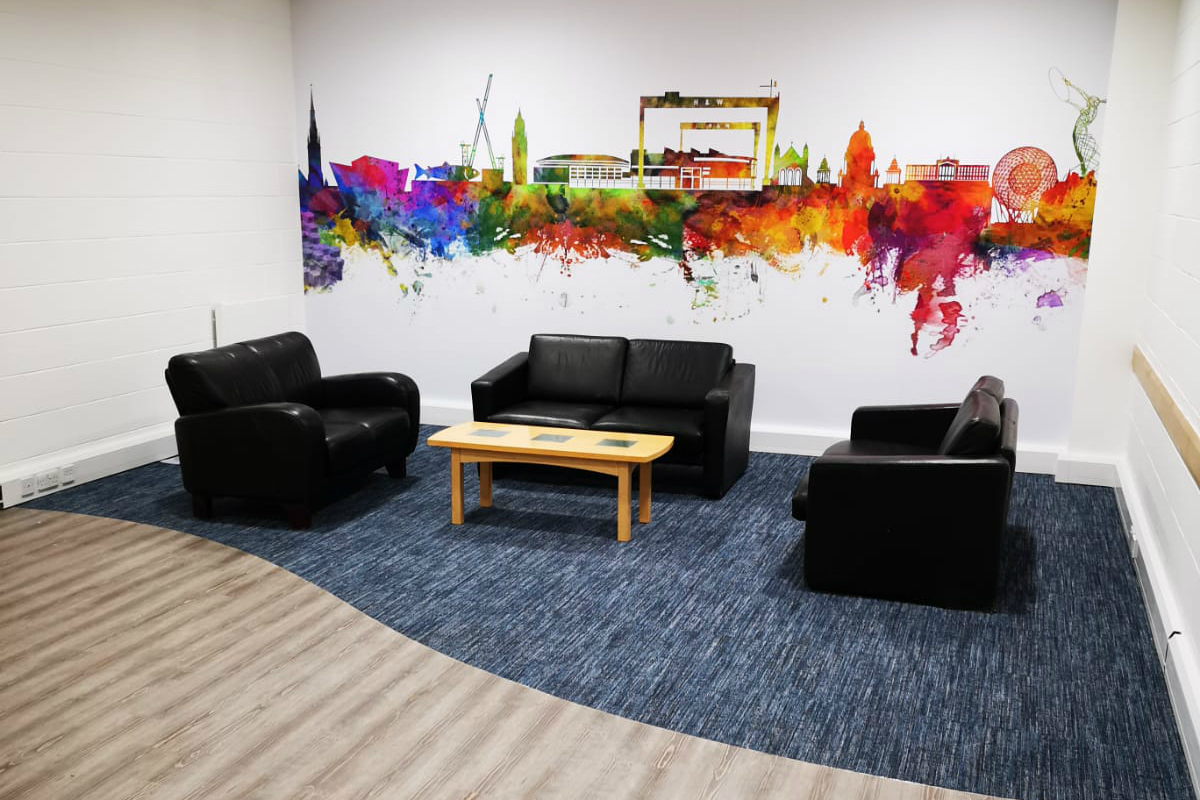 Creative Commercial Interiors were employed by the SSE Arena to refurbish their changing rooms including the Stars Room. The project seen the changing rooms undergo a complete transformation through the use of decoration, flooring, graphics and the revamp of their current IPS panels in the bathrooms.
Time was the major challenge for this project due to the client only closing to the public during 'maintenance month', it was vital that the rooms were ready for the next perfomance. Our Project Management team met with the client on several occasions to determine a strict programme of works to ensure the cohesion between both the client and ourselves to delivery the project within the timeframe.
Creative Commercial Interiors' design team worked closely with the client to create a space to welcome their big name acts such as Iron Maiden, Jason Derulo, Shania Twain and Cliff Richard to Belfast. The Belfast Cityscape in the main stars room , tied the room together creating a vocal point and also showcasing some of Belfast most famous buildings to the travelling stars. To continue the theme throughout the additional changing rooms , part of the main cityscape was mounted in them.