Invigorate staff through great design
Yes we can and its easy peasy when you know how! Just follow these little tips.
'Good design is good business' – Thomas J Watson Jr.
At CCI we believe that changing office interiors is not just about the design properties of the space; it is the perfect opportunity to visualise a space that encourages creativity, concentration and collaboration in the workplace. These ideas are mainly small design tweaks but they can have a profound impact in your office!
Branding
Use your workplace as a marketing tool by branding it. This may be by representing your brand/ company ethos through visuals such as one large piece of artwork or various smaller influences around the office. At CCI we tend to encourage some of our clients to incorporate their company logo or relevant quotes through window and wall graphics. All of this helps engage people and create an emotional connection giving your brand an identity. By identifying what your company offers, its unique selling points and its values, these messages can then thoughtfully be designed into the physical environment also known as 'environmental branding.'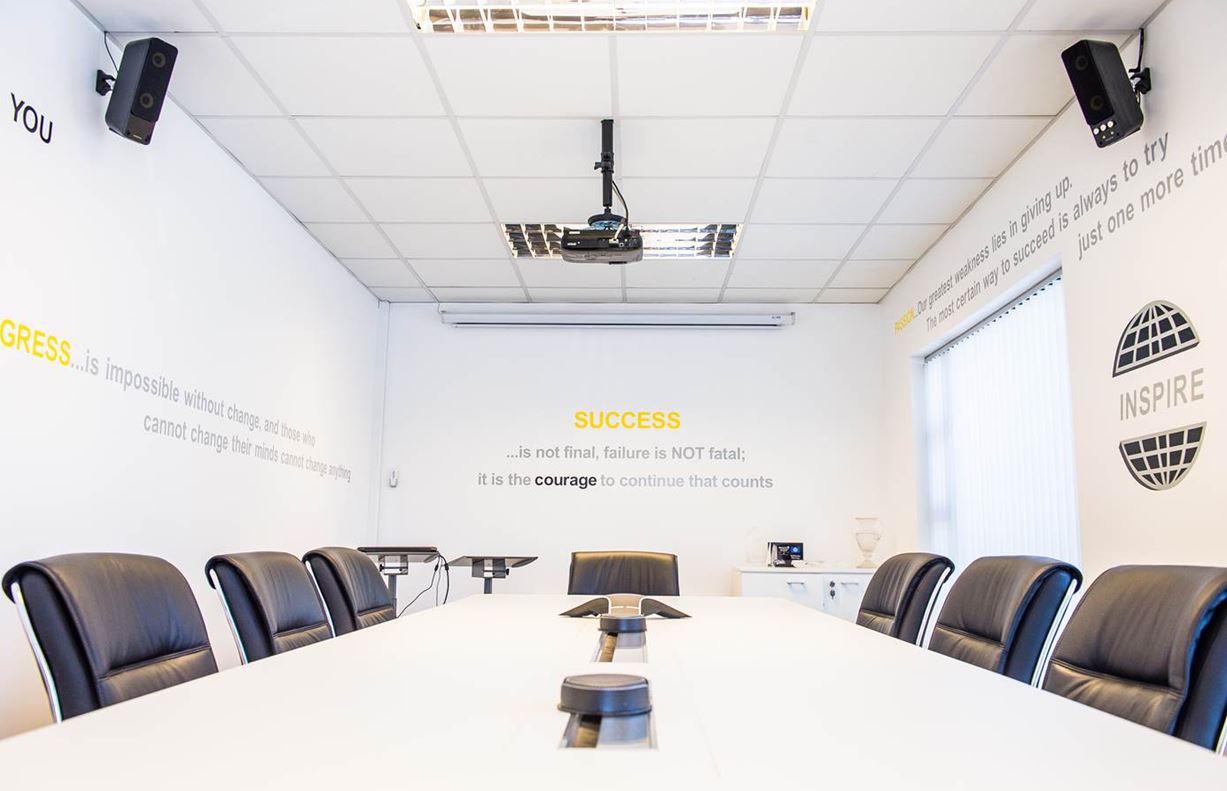 Colour
Colour has been scientifically proven to affect people's productivity and creative streaks at work. The effects of colour influence people universally so why not use them to your best advantage!
Your office needn't just be slapped in your corporate colours; consider different colour's for different areas/ departments that best suit their type of work. According to colour psychologist Angela Wright, her theory strongly states that blue stimulates the mind, yellow inspires creativity, red affects your body and green creates a calming balance…interesting eh? However she notes that a colour alone may not be enough to create an 'atmosphere, 'its all down to the intensity of the colour. For example bright, vibrant colours can inspire creativity and stimulate while softer, smoother colours will calm and soothe. So go on…play with the colour spectrum and add a little burst of colour to your life - feel the difference?! ?
Light up your life
…with natural light. Not only does it save you on bills, bills, bills but it is much better at improving your mood, easy on the eyes and increases productivity, energy and creativity. Natural light can also give a sense of additional space.
However if natural light just isn't a possibility for you, its better to opt for indirect light i.e. light that bounces or reflects off surfaces such as ceilings or walls. It creates a calmer ambience, as the light is not shining directly on a person.
Natural light has also proven to improve a person's immune system. So there you have it; no more excuses regarding staff taking a 'sickie,' stick to natural light!
Happy staff are productive staff so it makes sense to look at avenues to keep people invigorated, enthusiastic and focused. Enjoy experimenting and always remember to gain feedback from the people that are using the space…your staff. Enjoy!
Michelle