---
Barry Quinn (Partner)
One of the Partners at Creative Commercial Interiors, Barry brings a steep 18 years' experience to the practice.
His employability status grew from Sales Executive to Sales Manager and then Sales Director before he established his role as a Partner within CCI. Barry enjoys the diversity of his role and gets complete satisfaction from taking the client on a journey from inception to completion of a project.
Outside CCI, Barry's determination and enthusiasm shone through as he was selected to represent Ireland playing both indoor and outdoor bowls, winning numerous titles throughout Ireland and the British Isles.
'Confidence and enthusiasm are the greatest sales producers in any economy. If you are not taking care of your client, your competitor will'.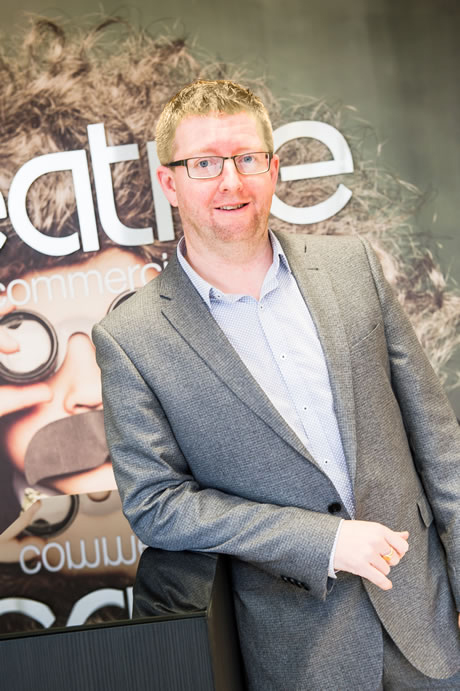 ---
Tony Sinton (Partner)
Tony originates from Newcastle -Upon -Tyne but has resided in Northern Ireland since 2000. He studied at Edinburgh's Herriot- Watt-University where he graduated with a First Class Hons Degree in Interior Design.
One of the Partners at Creative Commercial Interiors, Tony boasts over 15 years' Interior Design experience within the hotel and leisure industries. He also specialises in full corporate office turn-key packages.
'To think we have the ability to change the way people inter act within their day to day lives is a good feeling. It makes all the work behind the scenes worthwhile when you a see a project run smoothly and you have a happy client.
Employees are asked to put their all into the business'. I believe that employers should do the same and rewarded staff with good facilities that not only evoke thought but help with the more mundane jobs creating more time for the extraordinary'.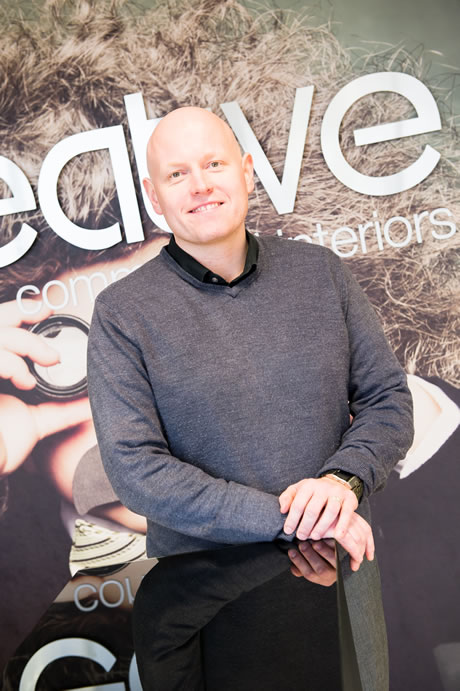 ---
Chris Cree (Business Development Manager)
Chris graduated from Ulster University in 2015 obtaining a honours degree in Marketing
He has worked throughout UK, Ireland and Europe, completing projects as varied as chemical treatment plants in Switzerland to office interior fit out in Belfast.
Chris is committed to helping our clients to achieve a workspace that both inspires staff but also is fit for purpose (spending time pre-sale to ensure every part of the business is considered)
"A business has to be involving, it has to be fun, and it has to exercise your creative instincts"

---
Sterling Groves (Site Foreman / Project Manager)
Sterling has over 30 years experience of working onsite through a variety of different sectors refining his electrical skills. His experience includes structured cabling, networking, CCTV , door access and intruder alarms.
Sterling has a keen eye for detail and strong work ethic and enjoys working as part of a team to complete projects which is enhanced by his past involvement in ice and inline hockey.
Sterling plays a key role in each client's project taking it from inception right through to completion and everything in between.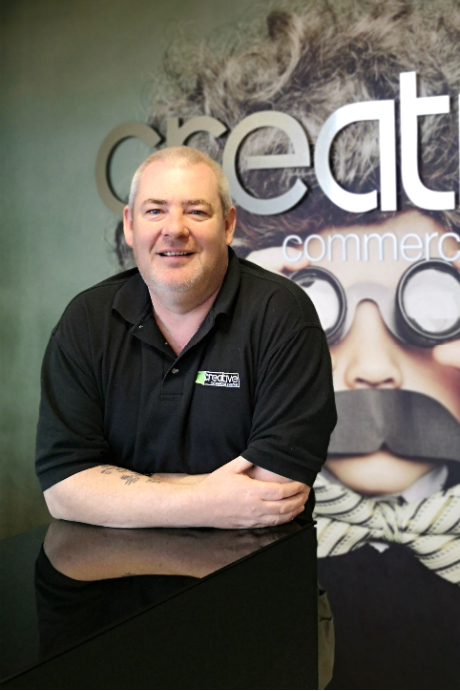 ---
Chris Baggaley (Site Foreman / Project Manager)
Chris has over 10 years experience working onsite , throughout the UK and Ireland.
He completed his apprenticeship in carpentry and joinery and has a wealth of experience within the building industry. His experience includes joinery, building works and wide range of ancillary trades.
Chris plays a key role in each client's project taking it from inception right through to completion and everything in between.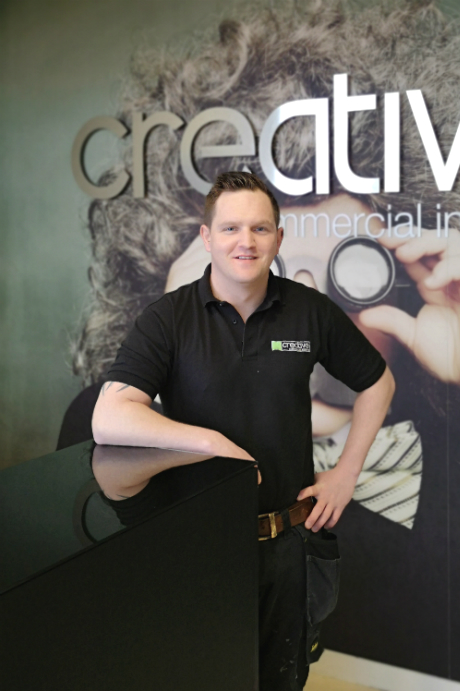 ---
Kerri Still (Sales and Administration)
Kerri previously worked for Hastings Hotel Group for 12 years at the 5 Star Culloden Hotel as Duty Head Registrar before being promoted onto Head Registrar at the Stormont Hotel. During her time there she rubbed shoulders with high profile professionals including the New Zealand Rugby team.
Kerri looks after our clients with a 5 star attitude and positive outlook on life. Her 20 years of Customer Service and Administration experience is vital to Creative Commercial Interiors and helps the company to function smoothly.

'I thoroughly enjoy working for Creative Commercial Interiors as it's an opportunity to use all the skills I've acquired in my previous positions'.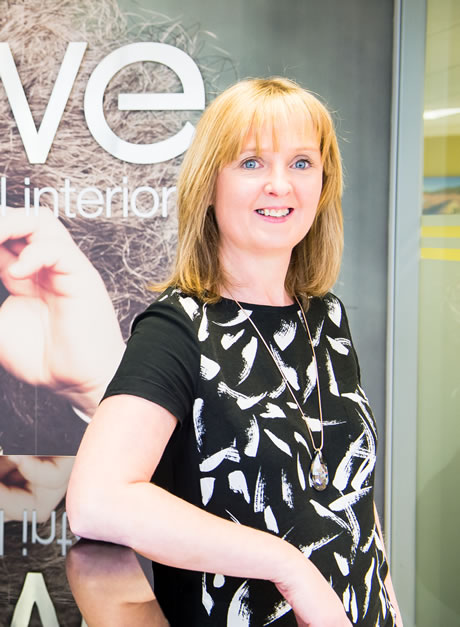 ---
Lisa Thompson (Sales and Marketing Executive)
Lisa has been an integral member of the Creative Commercial Interiors team from the beginning, offering extensive experience gained within the Furniture and Fit Out industries.

As part of the sales and marketing team Lisa has a positive and friendly attitude and enjoys every aspect of her job. She has a proven ability to manage multiple responsibilities within a fast paced environment. She is responsible for managing existing and new client relationships, identifying new business opportunities and generating appointments for the Sales and Marketing Managers. Lisa also maintains contact with her clients, ensuring they are happy with every aspect of their job.

'You never get a second chance to make a first impression'.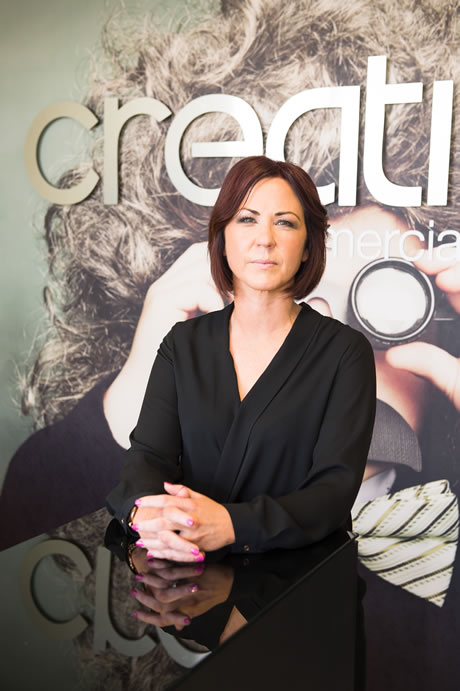 ---