Ergonomically speaking...
Office chairs; we use them every day but how much do we actually know about our trusty seating tools?
These days, good health seems more important than ever. Many people now make a conscious effort to eat better and exercise regularly, whether that's by participating in an intense gym class or even exercising at home. Wearable technology now offers live statistics on how we are eating, sleeping and moving. However, the majority of office based employees can spend up to 40 hours a week in a seated position. Surely it makes sense to apply health conscious strategies within the office environment too?
Something as simple as adopting the correct posture is often overlooked, especially for those who spend the majority of their working day at their desk.
What does Ergonomics mean?
'Ergonomics is the science of refining the design of products to optimize them for human use.'
Ergonomic chairs engage problems such as spinal, nerve damage, joint damage and other overall health concerns. They offer a completely adjustable seat in;
- Width and depth
- Lumbar support
- Height adjustment
- Headrest
- Backrest
- Seat material
- Armrests
These seats are individually tailored to provide the support that is needed so your back will benefit from long term support. It's time to wave goodbye to conventional office chairs!
Statistics
Another eye opening fact regarding back health is the long term economic burdens. In the UK, 2.5 million people have back pain every day of the year. This results in a staggering cost of £12.3 billion (22% of UK healthcare expenditure.) Management of chronic back pain in the UK accounts for 4.6 million appointments per year at a total cost of around £69 million. 119 million days a year are lost within the working environment due to people being absent from work as a result of chronic back pain.
Could we not approach these health concerns using preventative measures? The short answer is yes! By embracing ergonomics, early intervention can tackle issues like chronic back pain before they become problematic.
For example; on average, a typical patient's first visit to a UK chiropractor can cost between £40 - £80. Follow up treatments can then cost between £25 - £50. The majority of patients require a three-month period of nine sessions. Therefore, in total this could amount to a minimum of £400 per patient! These aches, pains and costs could be avoided and helped by purchasing an ergonomic chair with a 10-year warranty.
I.e. cost of chair = £200 + 5 year warranty = £40 per year / £3.20 per month / 0.10p per day?
Ergonomics consider health priorities and therefore use a human-centered approach. Many of today's ergonomic chairs come in a variety of funky designs and colours which offers a more contemporary choice than the more traditional chair. Some chairs are very cutting edge and come in a range of unorthodox designs.
Here at Creative Commercial Interiors we are staying ahead of the game by constantly adapting to these shifting trends. We have provided clients with many vibrant, practical and functional ergonomic seats including the 'Puska' chair by Sokoa (a popular talking point within our showroom).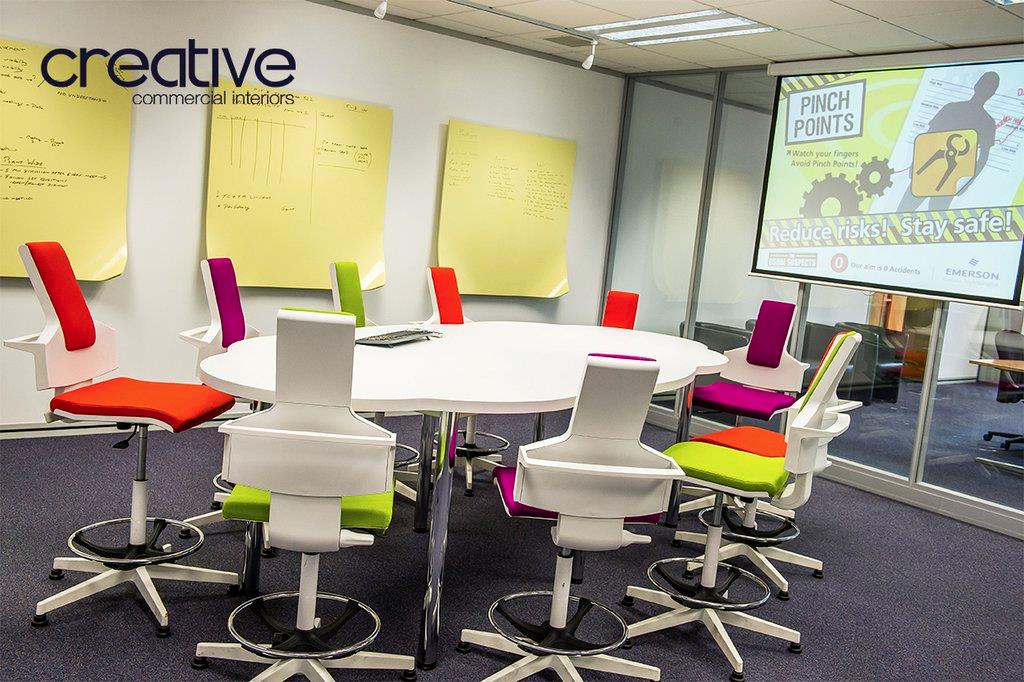 Our most popular choice of office seating is the M4 mesh manager armchair also by Sokoa. It recently received the Silver Award from the prestigious American International Design Awards. The jury highlighted the design, creativity and innovation of the overall product.
The M4 consists of a full mesh seat, headrest and backrest designed to provide the upmost comfort. The aim in mind is to meet the needs of the most demanding ergonomic user.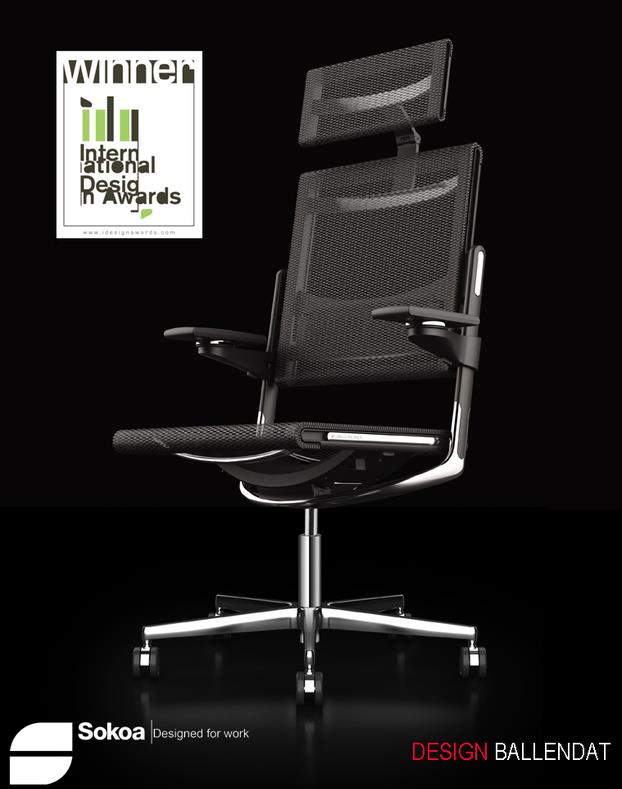 Click HERE to view a video of this creative and innovative furniture masterpiece.
Michelle.